Now a Smartband to monitor body temperature along with a ton of other data - The Hesvit S3
Smart wrist bands are becoming popular by the day with more features added every now and then. The Hesvit S3 has stepped up the game by including a LCD display so that you do not have to reach out for your smartphone everytime you need to take a look at the readings.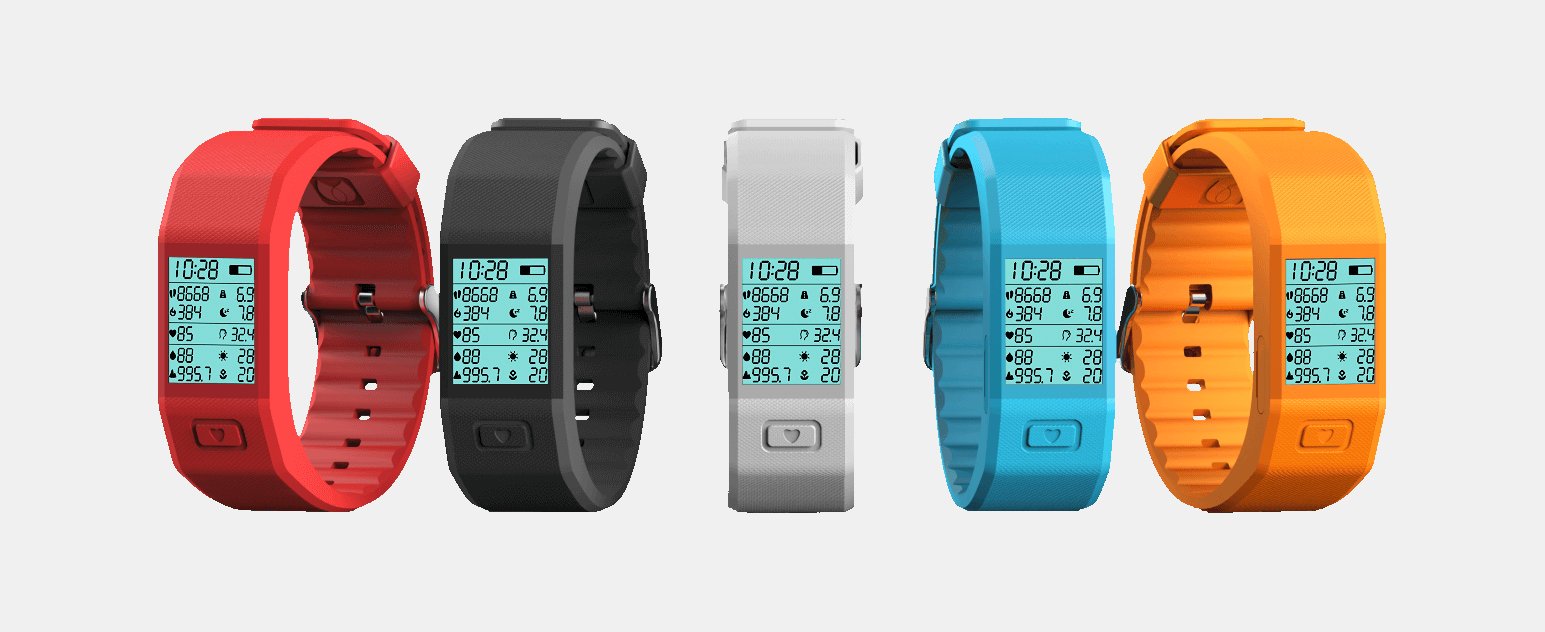 Image via Hesvit.com
The Hesvit S3 can continuously monitor Skin Temperature and Heart Rate. It can also log Air Pressure, Ambient Temperature and Humidity along with other regular sensor data such as Sleep Cycle Monitoring, Steps Taken, Distance Traveled and Calories Burned.
Despite the numerous sensors and the LCD display, the battery life is a respectable minimum of 5 days. The built-in lithium polymner battery has a capacity of 60mAH and it takes an hour and half to recharge it. The Hesvit S3 has built-in Bluetooth 4.0 via which it communicates woth the smartphones. Currently Android and iOS apps are available.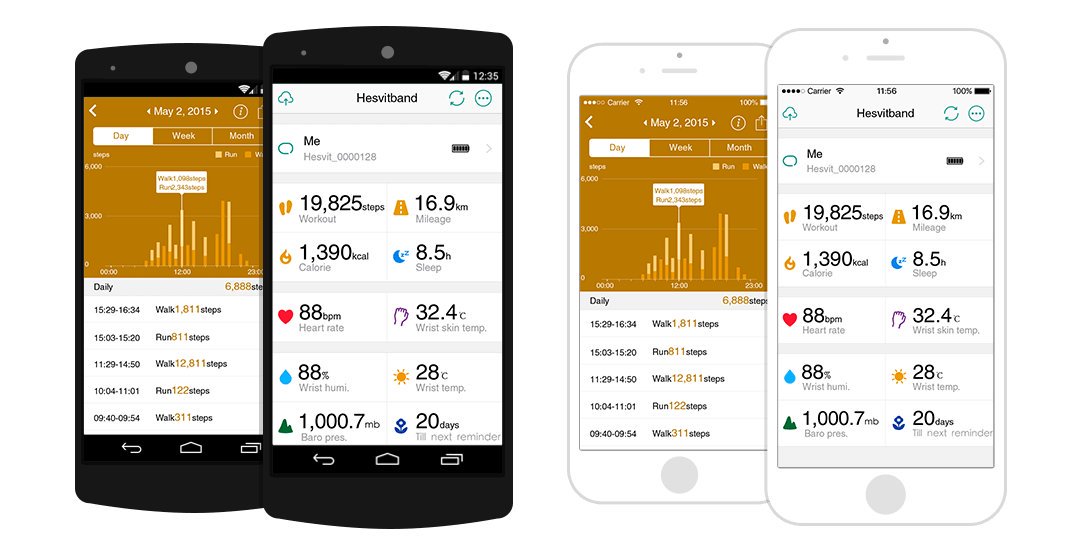 Image Via Heswit.com
The smartband is available in 5 colors- White, Black, Red, Orange, Blue and sells for $99.99 online.